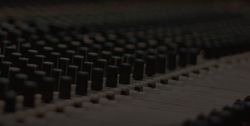 About Black River Entertainment
Delighted with Success...
Driven by Significance.
Underneath the Black River Entertainment umbrella is a family of record labels, a management company, a GRAMMY-winning publishing company, and state-of-the-art recording studios.
Black River Records, Black River Americana, Black River Christian make up the family of record labels. The combined roster of artists includes Abby Anderson, Kelsea Ballerini, Carolina Story, Hannah Kerr and Josh Wilson.

Black River Publishing is home to many talented writers including: Hit songwriters/producers Bobby Huff and Josh Kerr, songwriters/artists Ben Caver, Eddie Garcia, Nikita Karmen, Anna Vaus, and Nick Wayne, songwriters/Black River recording artists Abby Anderson, Carolina Story, Hannah Kerr and Josh Wilson, and the catalogues of hit-songwriter/Black River Recording artist Kelsea Ballerini, hit songwriters/producers Doug Johnson, Forest Glen Whitehead, and GRAMMY-winning songwriter Josh Osborne.
Owned and operated by BRE, the historic Sound Stage and Ronnie's Place studios are located on Nashville's famous Music Row and have set the standard legendary artists/musicians/producers have appreciated since the late 1960s. Artists from multiple genres have cut hits in these studios including 50 Cent, Kelsea Ballerini, Garth Brooks, Johnny Cash, Casting Crowns, Alice Cooper, Sam Hunt, Miranda Lambert, Jerry Lee Lewis, Reba McEntire, Craig Morgan, PHISH, Taylor Swift, Shania Twain and Keith Urban.
Part of the Pegula Sports and Entertainment family, which includes the NFL's Buffalo Bills, NHL's Buffalo Sabres, AHL's Rochester Americans, NLL's Buffalo Bandits, NWHL Buffalo Beauts, HARBORCENTER, Buffalo Marriott HARBORCENTER, KeyBank Center, and IMPACT Sports Performance, Black River Entertainment and its entities are based in Nashville, TN.